America's #1 Asian Dating App East Meet East Closes $1 Million in Seed Funding from 500 Startups, East Ventures And More
11.15.16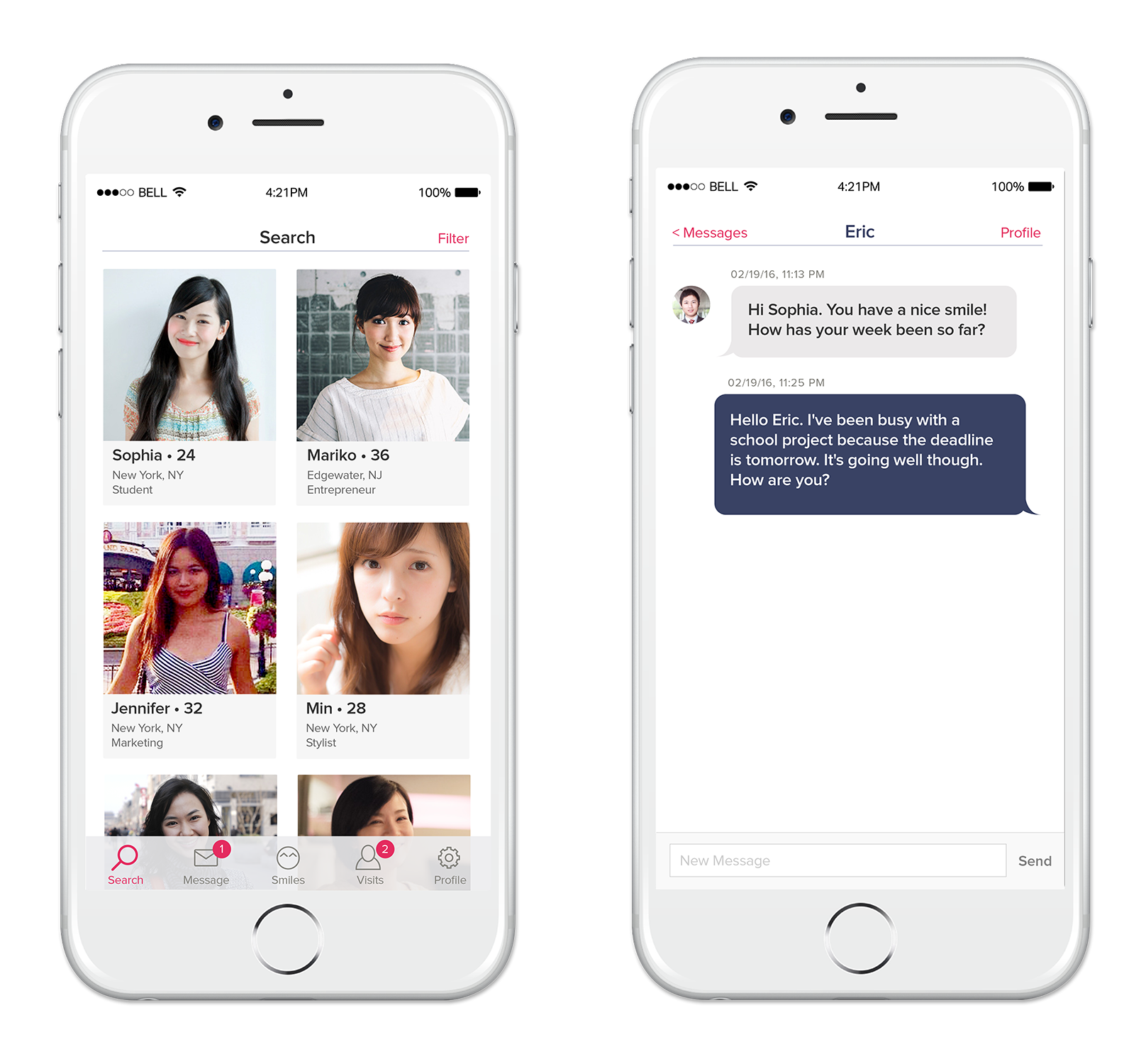 East Meet East, the app and website that matches Asian and Asian American singles in the U.S. and beyond, has announced a $1 million round of funding. The funding will be used to further develop the mobile app and accelerate the company's growth, specifically in the U.S., Canada, Australia, the U.K., and Hong Kong. The investors in this round include: 500 Startups, East Ventures, DeNA1, iSGS Investment Works, Shintaro Yamada (founder & CEO of Mercari, Inc.2) and others.
Asian Americans are the fastest growing minority group in the US, which grew 56% from 2000 to 20133, and surpassed the 15 million mark in the United States. Globally, 60% of the world population lives in Asia, accounting for more than 4.4 billion people4.
Founded as a dating platform dedicated to serving the Asian population in English-speaking countries, East Meet East distinguishes itself from other dating sites by offering features created specifically for the Asian dating culture. East Meet East's proprietary features and algorithm incorporate the findings from years of research to address the needs of the Asian community.
"East Meet East focuses on the culture and values that exist in the Asian community, which we incorporate into our algorithm and features," says Mariko Tokioka, CEO and co-founder. "For example, we have a feature that allows a user to connect with another user who emigrated to the United States at around the same age," says Mariko, who previously was COO at Quipper, which was successfully sold to Recruit, Japanese conglomerate, for JPY4.8 billion (US$43 million).
East Meet East will use the funds to continue its outreach within the Asian community and further develop the app. Among other things, ongoing collaborations with prominent Asian American and Asian Canadian YouTubers such as the Fung Brothers, David So, Linda Dong, and Wong-Fu Production's ISATV, will play an important part in these efforts. These YouTube stars are role models for Asian youth in English-speaking countries and they can effectively convey the message to millions of subscribers.
"East Meet East is the very first dating platform that truly understands Asian American culture and their needs," says Edith Yeung, general partner at 500 Mobile Collective Fund. "Their user base has grown sevenfold in 2015 alone, which is a testament to the underlying demand. We look forward to watching the company continue to scale globally."
1 Global leader in the mobile internet services, and the largest operator of online games in Japan.
2 Japan's only start-up unicorn as of the release date.
3 Source: US Census and American Community Survey.
4 World Population Prospects: The 2015 Revision.
Visit East Meet East #1 premier Asian dating site or download East Meet East #1 premier Asian dating app in the Apple App Store.
About EastMeetEast:
East Meet East is the premier Asian dating platform with the goal of connecting Asian and Asian American singles. Users can browse our unique member pool, check out our weekly one-to-one match, and send smiles and messages to kick-start their dating lives.
For media inquires, contact Kenji Yamazaki, (212)548-4538 - ext. 701, or email [email protected].