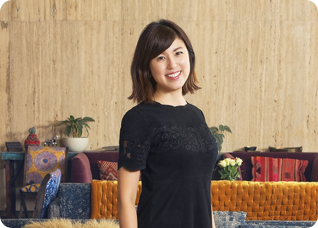 EME Hive is the premier Asian American dating app, an online streaming platform and advocate for the diverse voices of our community.
EME Hive is the premier Asian American dating app, an online streaming platform and advocate for the diverse voices of our community.
Whether you're looking for love, friendship, or community, we provide a place for Asian Americans to come together to meet others who share their cultural values.
We give our community the power to express their voice and provide them with the platform to stand up and stand out.

EME Hive was founded to serve an unmet need - empowering and showcasing the diversity of the Asian American community through meaningful connections.
As the premier dating app for Asian Americans, we provide a platform where people can meet and find a serious relationship (with someone they'd be happy to introduce to the family).
As a trendsetting streaming app, we are the place for Asian Americans to have fun, show the many facets of who they are and connect with other people who culturally identify with them.
As a voice for the Asian American community, we support and advocate for greater representation and push for social change.
Join the conversation through our blog where we talk about Asian American issues or join our Local Leaders spotlight where we speak with Asian Americans with interesting stories and projects aligned with our community: https://blog.emehive.co
In 2013, we started EME because we were looking for something that didn't exist. As a single Japanese female, our founder & CEO Mariko Tokioka had a hard time finding her ideal Japanese guy – someone she could introduce to her parents. Other dating apps at the time just lumped all Asians into one group. There were no sites that catered to the specific preferences of distinct Asian communities.
So, we set out to build our own. We worked hard to create a dating site that could meet all the cultural-matching needs and expectations of Asians who were looking for their ideal partner. We created algorithms that factored in the whole range of dating preferences – from language to religion to even how long you've been in the country. After all, someone who is newly arrived from Japan has a completely different background and cultural preferences than a third-generation Chinese American. We wanted to create a site where Asian singles could meet and find their perfect cultural match.
EME was a novel concept when we started it. And since then, we've only continued to push the boundaries and set new trends with out-of-the-box thinking. We were the first Asian dating app to move into live streaming. And we've continued to add exciting new features like our "live shuffle" video dating tool. We have also collaborated with countless Asian American influencers, creating a social space where their many fans can connect.
We are building an amazing community for Asian singles in North America. For the boba baes and the ramen heads. The community makers and creative groundbreakers. For celebrating our culture or just celebrating life – and doing it all together in a space where Asian Americans have the spotlight to shine.